RSS
One of our clients, who recently bought a SSD Adapter from us, let us $ Preview break a current hardware counterfeiting of SSD:
He had purchased a 512GB SSD Tanscend on Amazon. This was used with the appropriate adapter and appear in Device Manager as his computer surprisingly LiteOn 128MB.
After a call at Amazon labeled the wrong SSD was withdrawn immediately, the customer subsequently bought a new Transcend 512MB, when now the drinsteckt what it says on the label.
The LiteOn SSD used for counterfeiting costs can currently be for less than 60, - EUR buy. The Transcend 512MB other hand, costs 230.00.
So be careful when purchasing new SSD.
From us you get for your SSD proper adapters for a variety of applications, eg our top sellers M.2 (NGFF) Zenbook UX21 UX31 UX51 for:

and a PCIe card with a M.2 (NGFF) slot and a SATA SSD slot B + M:
Very popular are now also fast USB3.0 Flash Drives (SSD mSATA here), which mSATA- or M.2 (NGFF) SSD can record, so to boot and to install the software: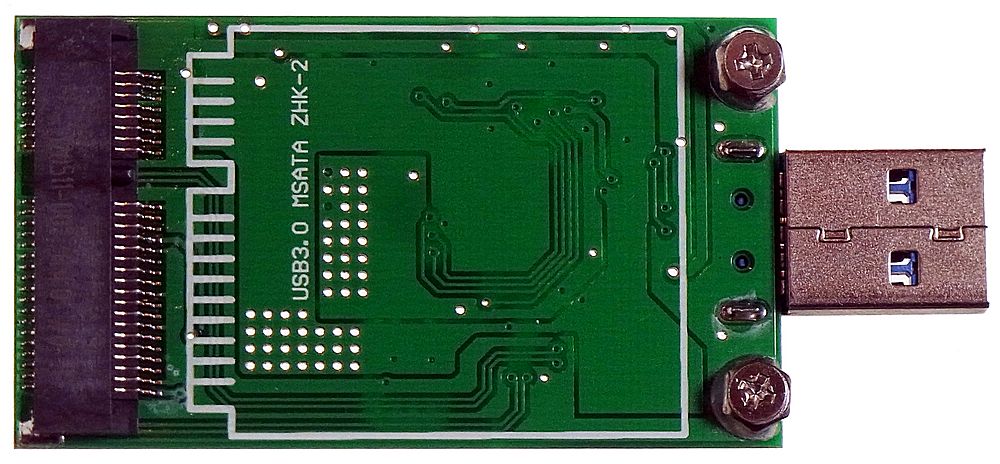 read more...