Overview: Postage Stamps by M-ware® Electronics
2014: the Anniversary Year
The company M-ware® Electronics, founded in 2004, is now already present for ten years with a wide range. This is a cause for celebration, joy and our anniversary we would like to pass on to our customers.
Therefore, a comprehensive new edition appears in 2014: a total of eight new stamp designs are published in this year. After the success of 3ct. supplement brand of 2013, we start on February 1st, 2014 the issue of a further supplement stamp, this time with a postage value of only 2 cents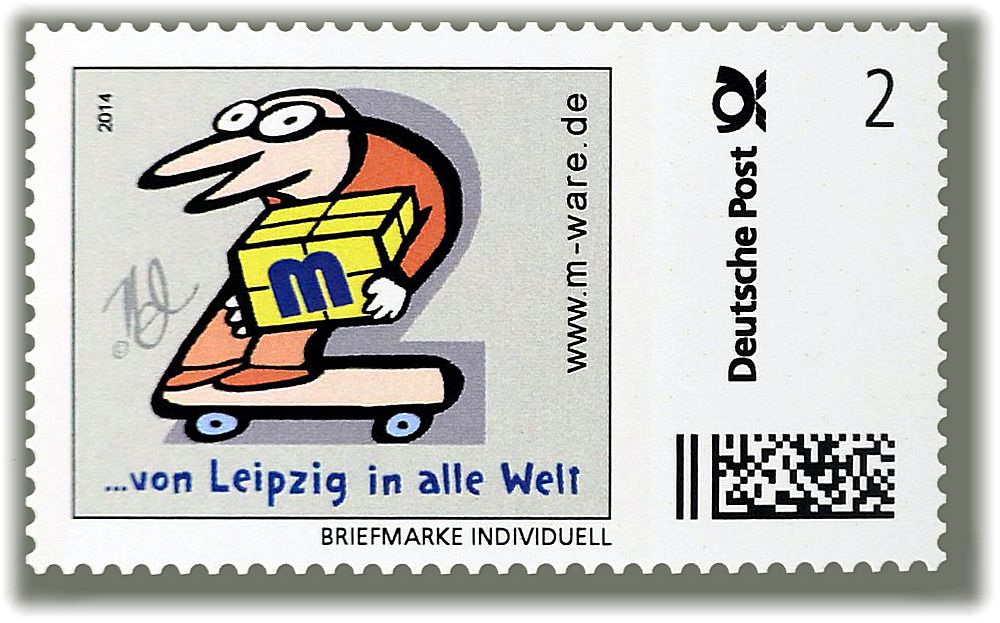 At this point, information for collectors is inserted: the existing print "MARKE INDIVIDUELL" with the individual pressure design was changed in 2014 from Deutsche Post into "BRIEFMARKE INDIVIDUELL".
First time here has designed a motive stamp for our series Ioan "NEL" Cozacu. It will be very curious to see how it will go.
On March 1st, it is followed by an Easter motive of Lothar Otto in two color combinations, with the values 60ct and 240 ct .: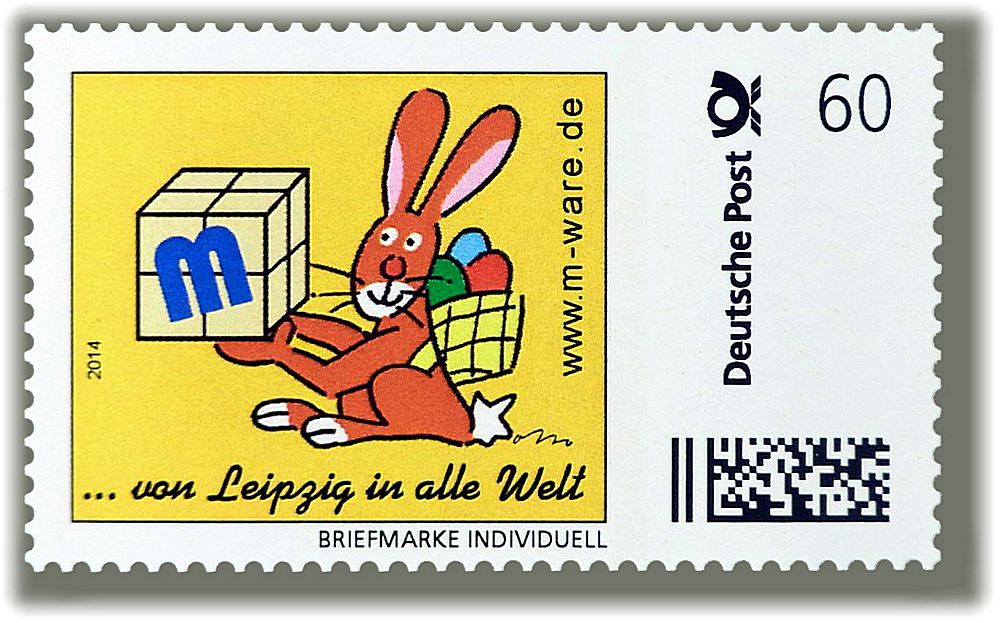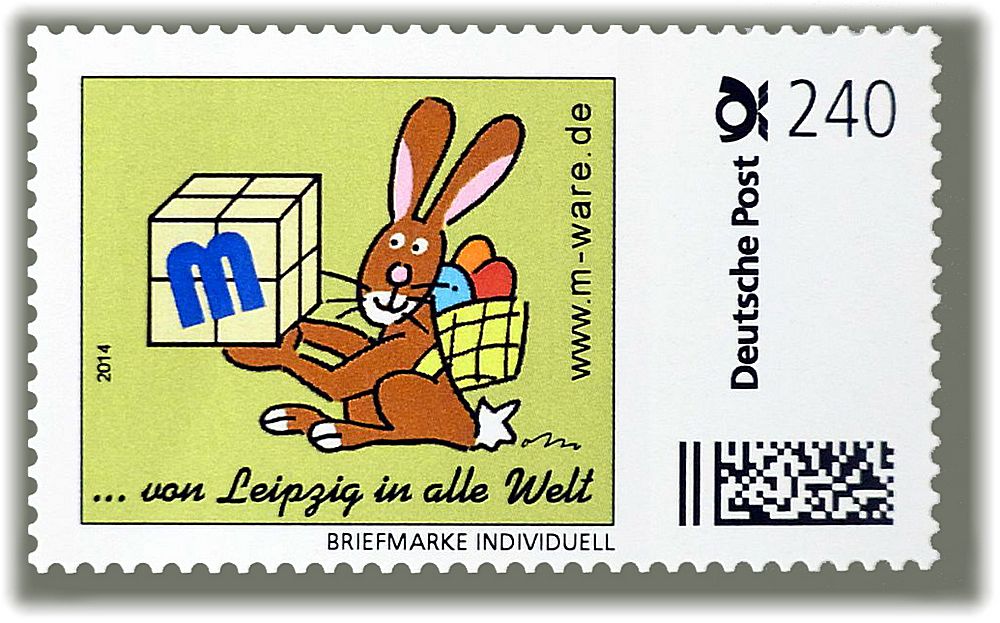 Continuing on April 1st, there is the special design "postman" published on our anniversary. In two color designs postage values ​​are 60ct. and 240ct. launched. The design was created again by Lothar Otto: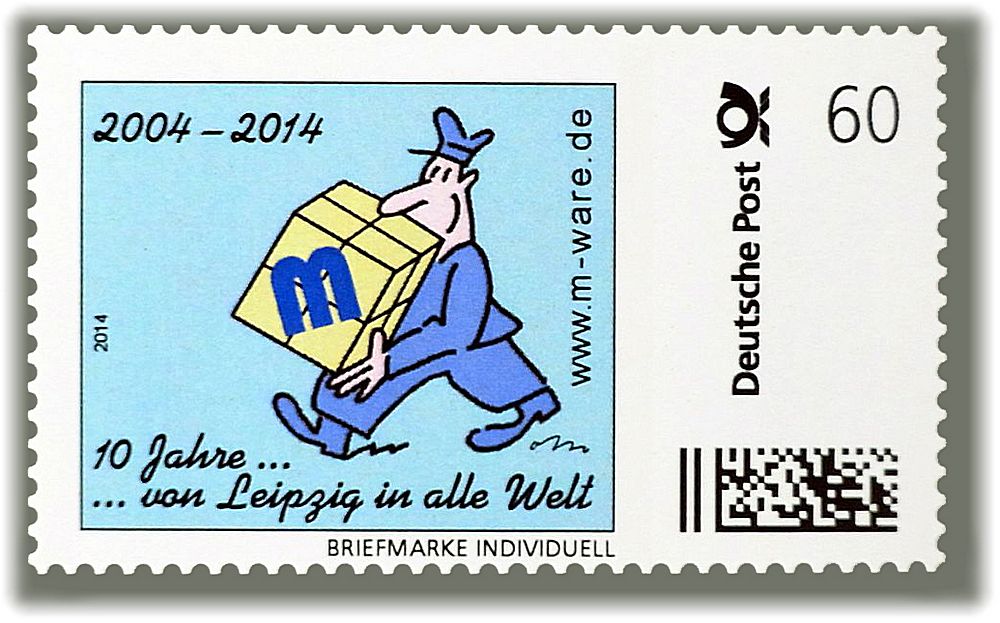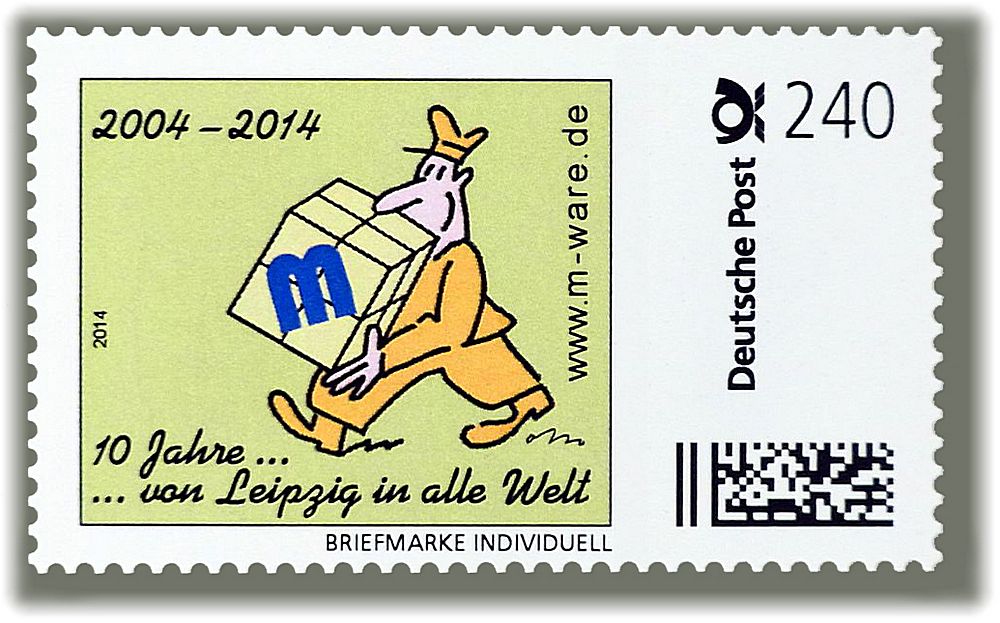 On June 2, the colorful design "Mexicans" is published. Again this comes from Lothar Otto. The value is 45 cents: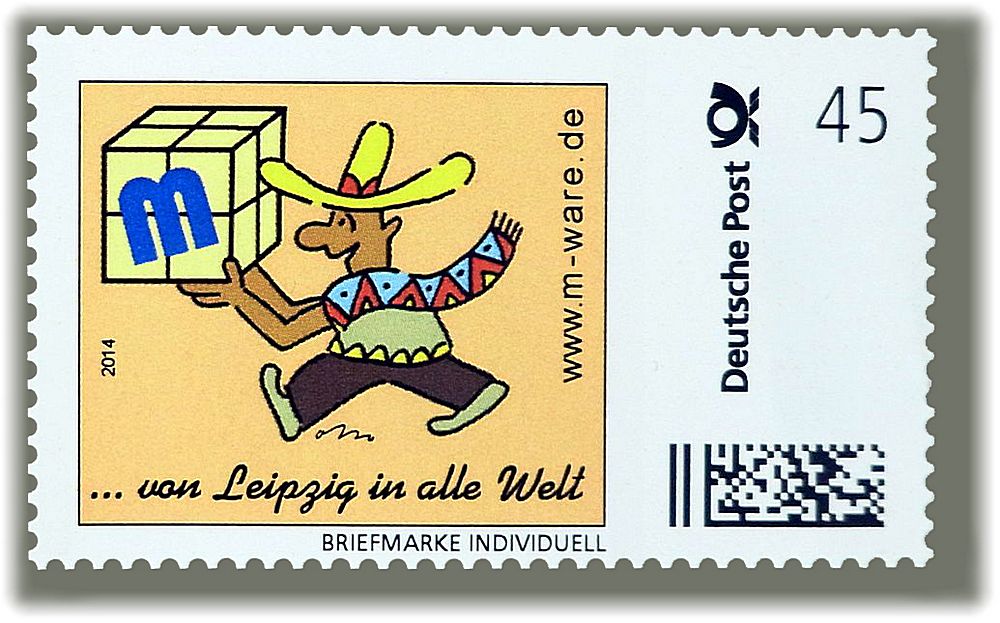 And on November 1st, the last new releases 2014 comes: the already known Christmas motive from the 2012 reprint; the value is now 60 cents. The printed date is updated to 2014. Also new is that on the Cartoon Theme now is to see also the signature of the graphic designer: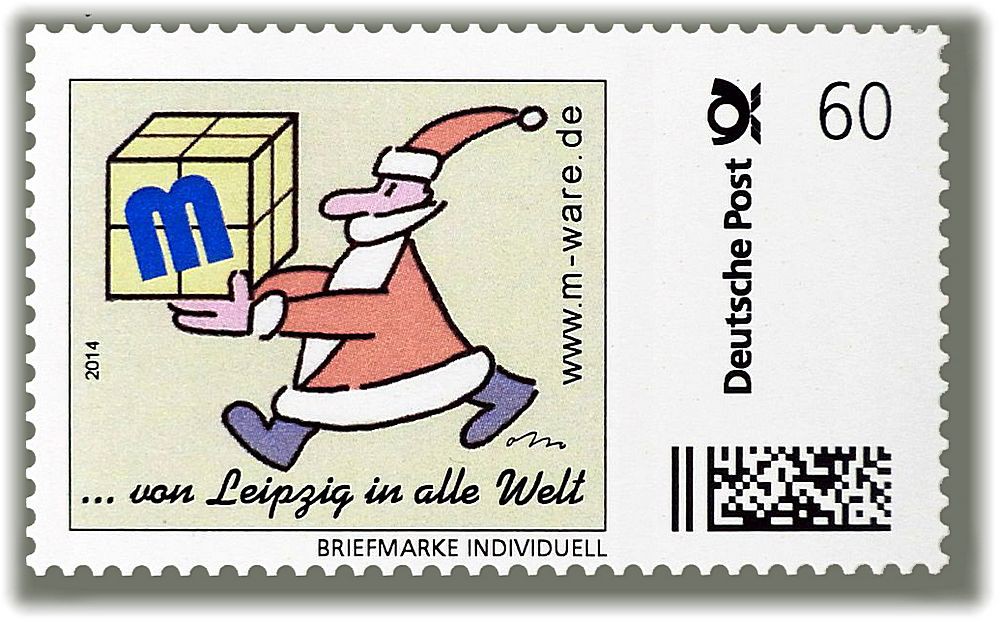 Given the same motive appears -in a second color dessin- as the eighth stamp in 2014 for the first time as stamp with a value of 240ct.: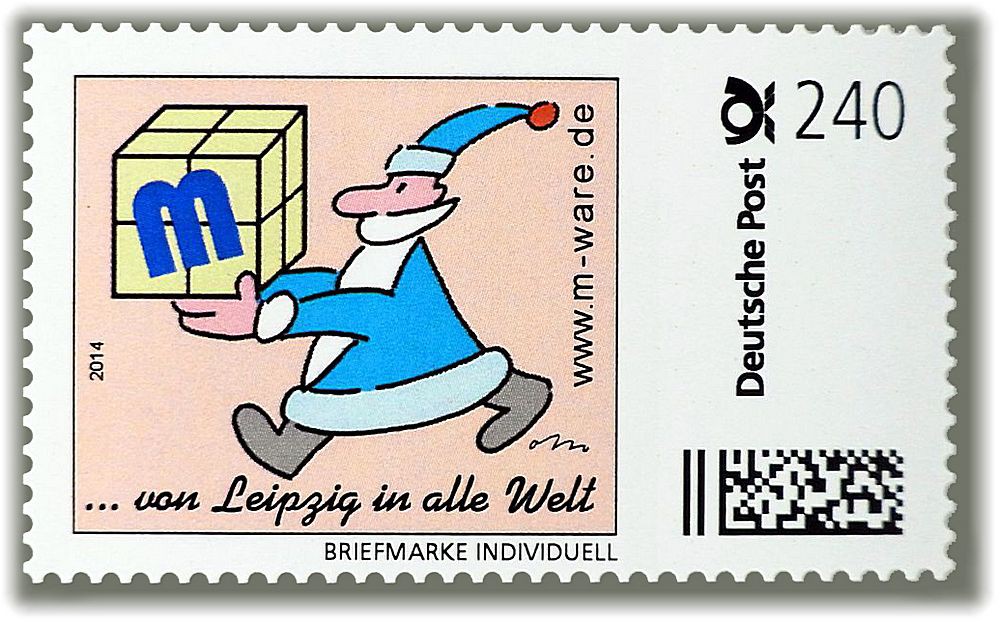 Discover more about our stamp series
Continue here - discover all vintages of our stamp issue:
2012 2013 2014 2015 2016 2017 2018 2019